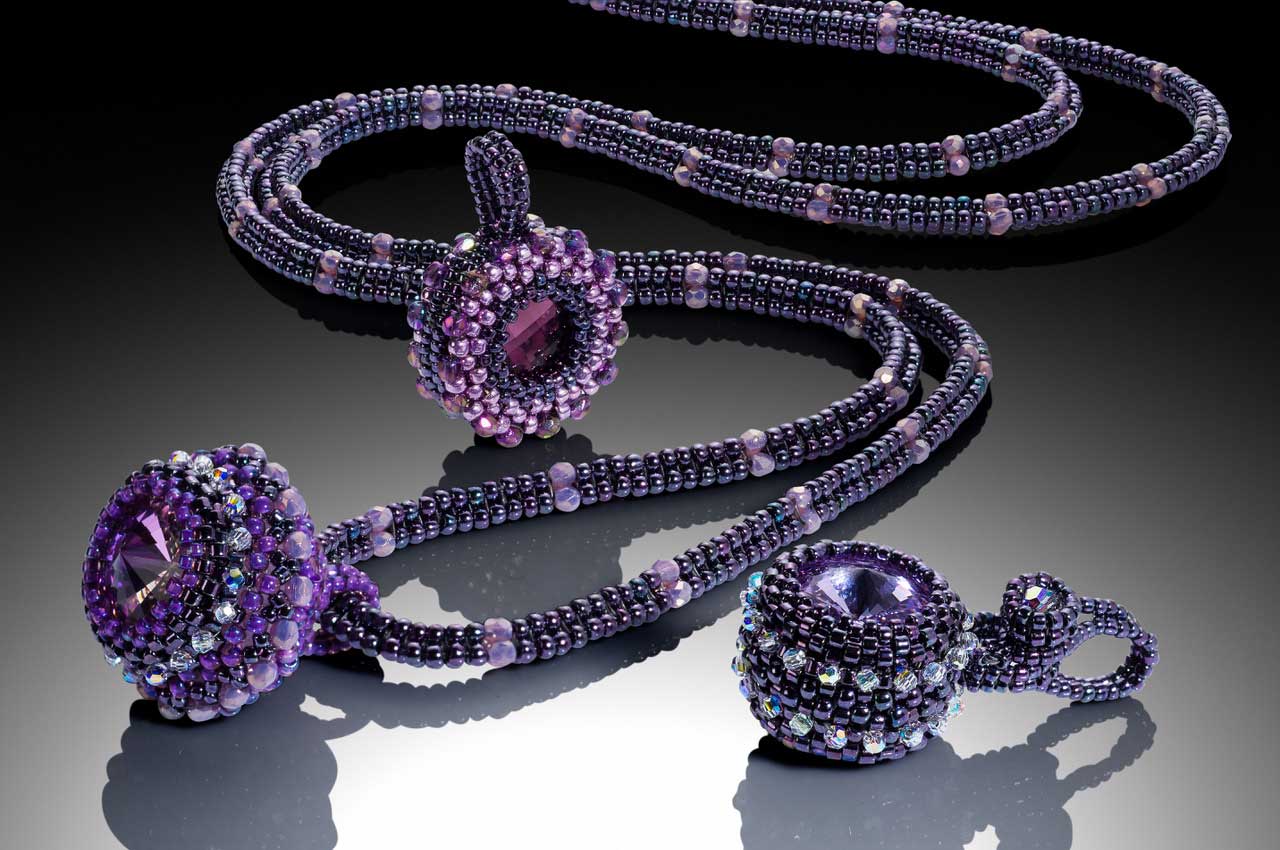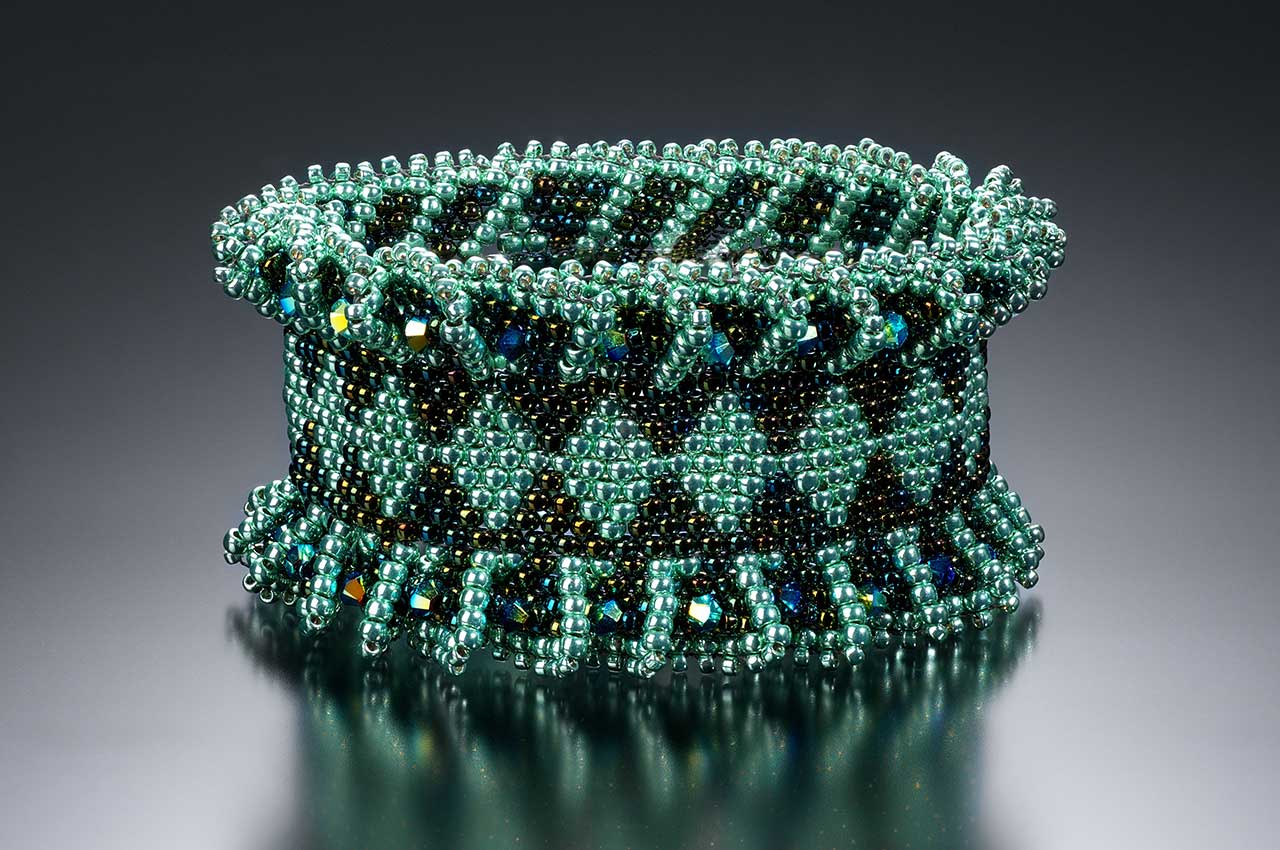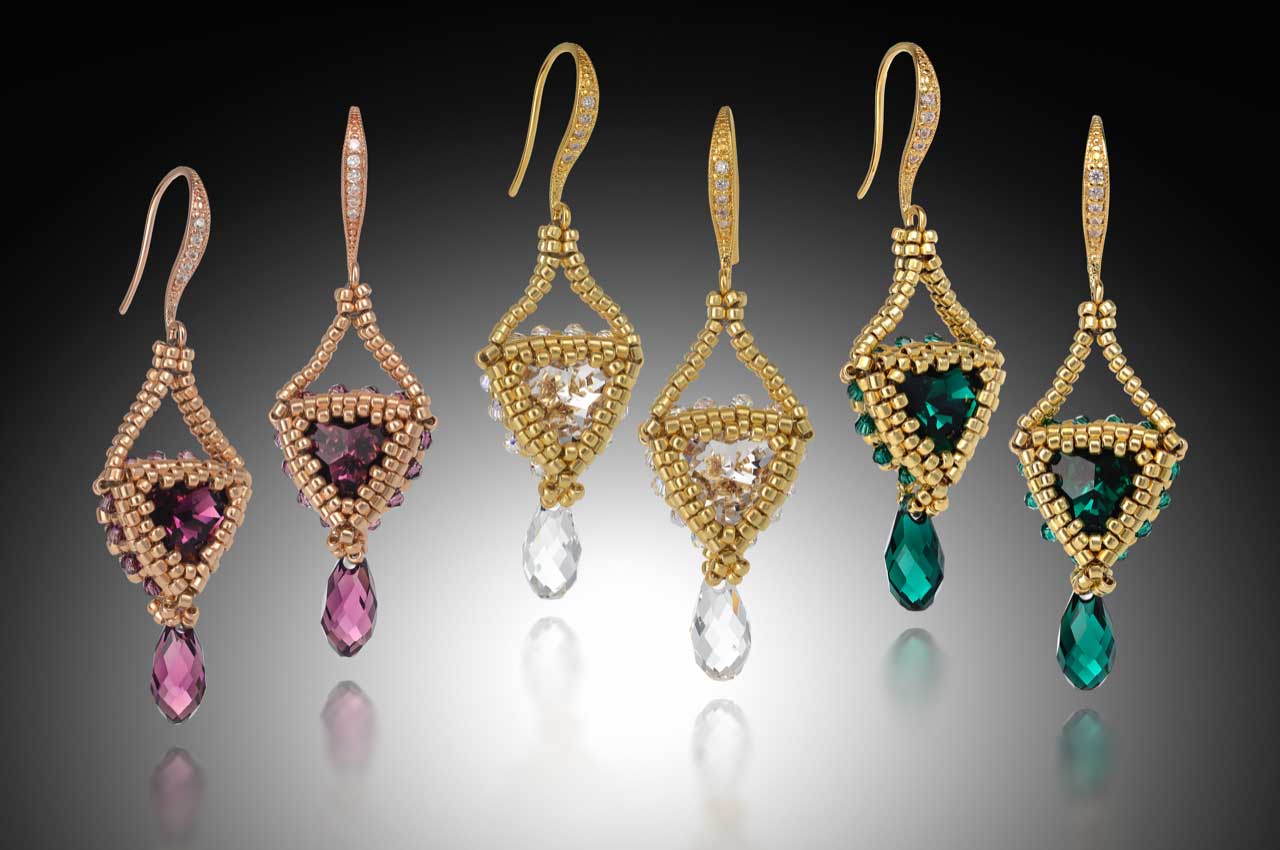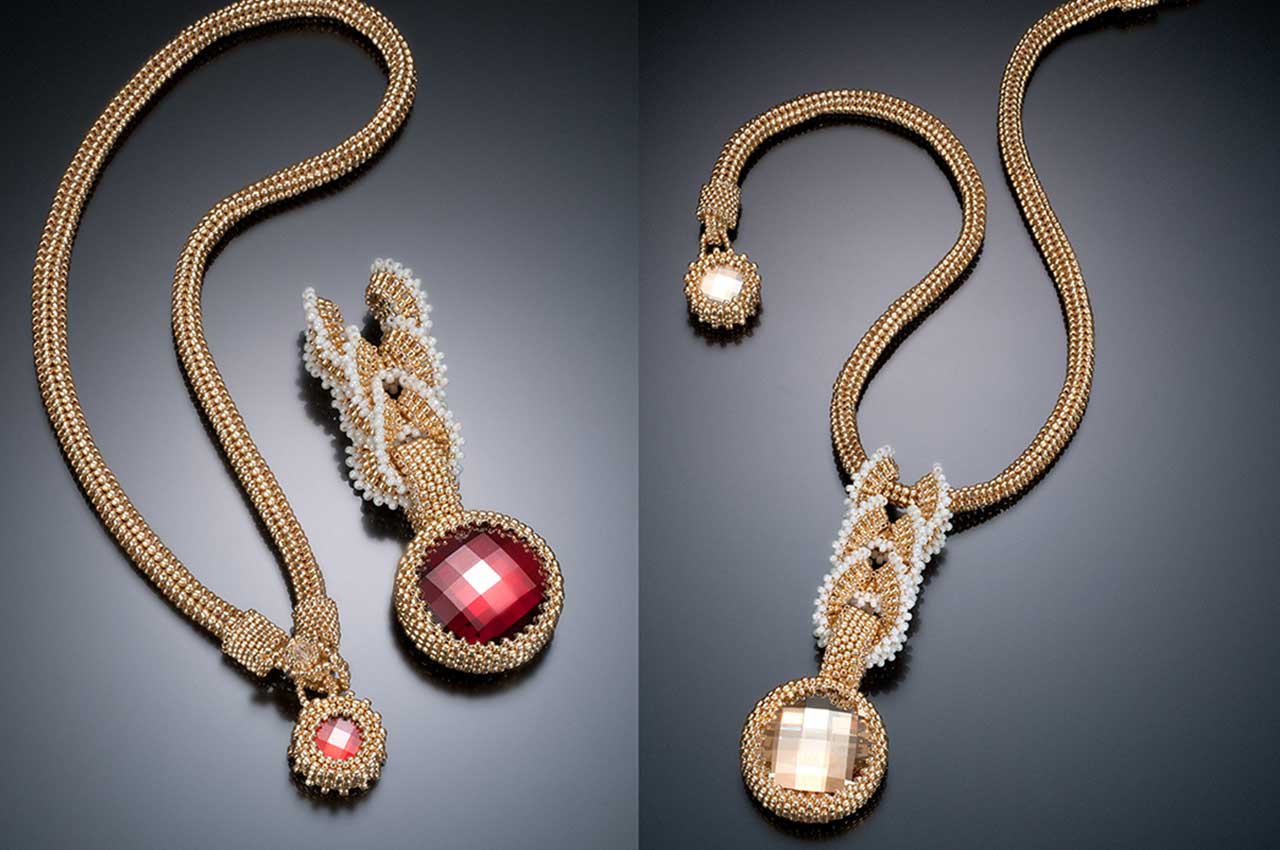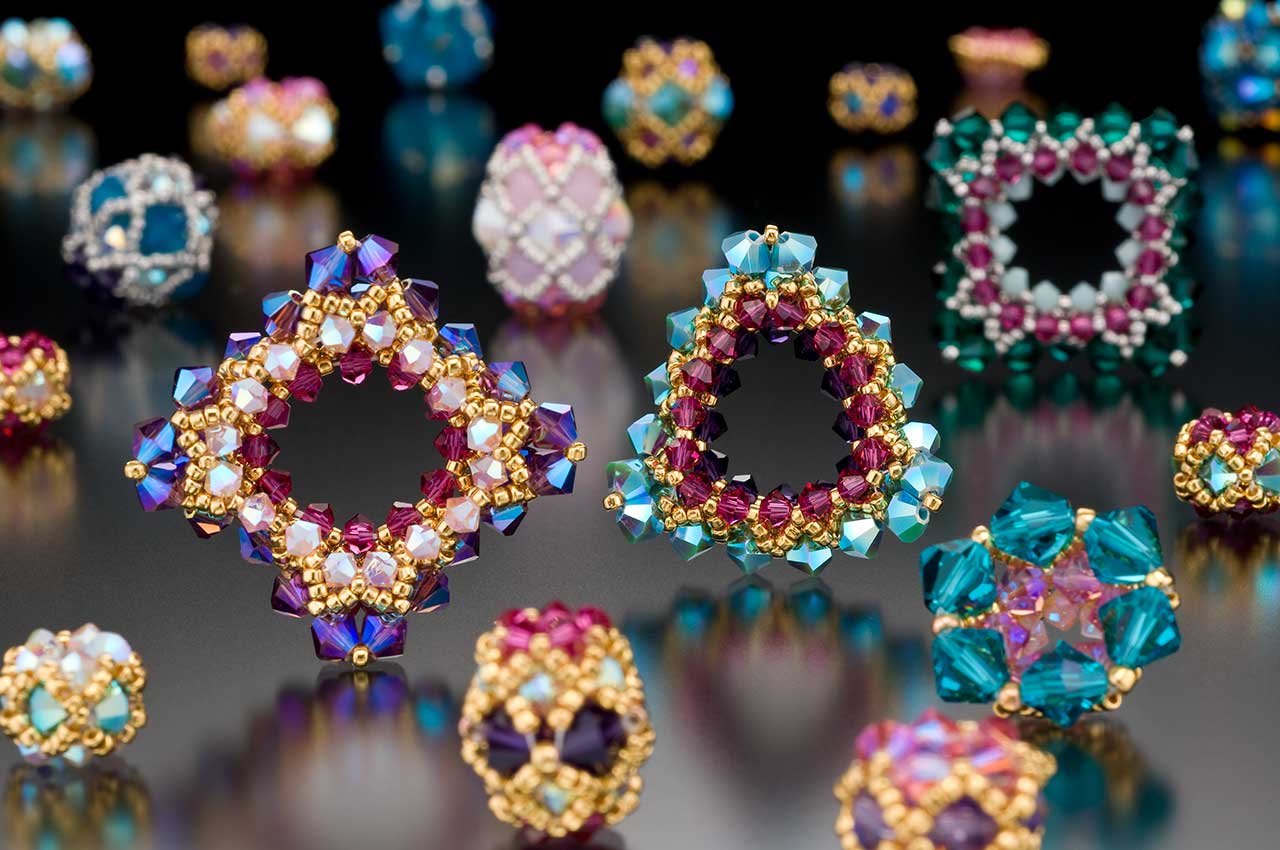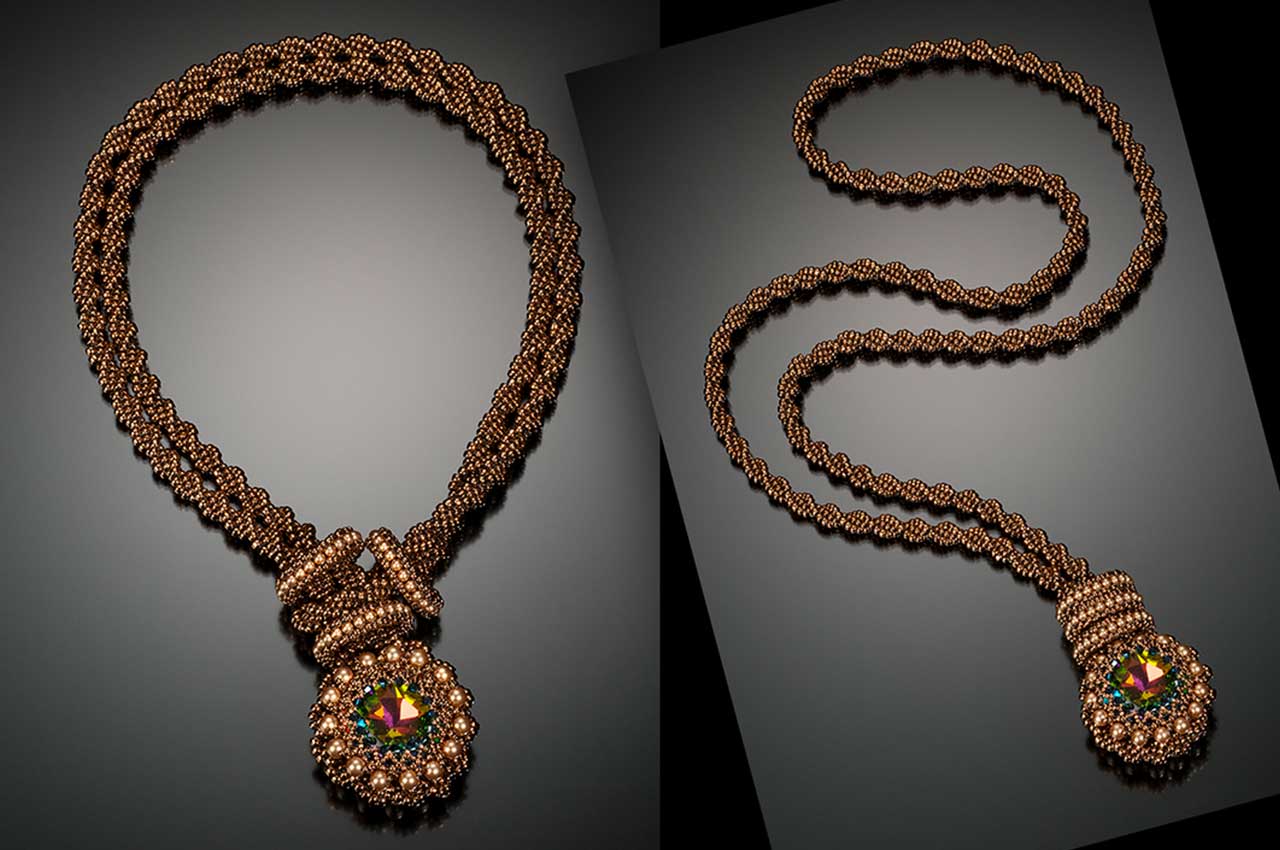 My roots as an artist run deep, back to my childhood. I loved to see my mother get dressed up–hair done, make-up on, fancy dress and shoes, jewelry, perfume and of course an evening bag to complement the look. I loved those evening bags–some with rhinestones, some made from metal, and others were plastic. The most elegant were beaded. From this, my passion for "fancy stuff" was born. This vision of my "mother dressing up" combined with the ability to work with my hands has enabled me to pursue my passion and recreate my childhood memories in my art. Today, this manifests itself in a body of work that displays simple, unique and elegant combinations of beads, metals and stones.
As an adult, two other influences helped me hone my vision–my teachers and my students. My teachers helped shape my focus, hone my skills and stimulate my art. My students taught me to "look through the eyes of others" which dramatically expanded my color horizon and palette. Without their help, I would never have dreamed such color combinations nor dared to use them.
Nothing excites me more than mixing colors and textures sprinkled with shiny, matte, translucent and opaque beads, metals and stones to add depth and impact. Whether using clean lines or embellishing the pieces to the "nines", my artistic goal remains to create "simple elegance".
My mother would approve!!